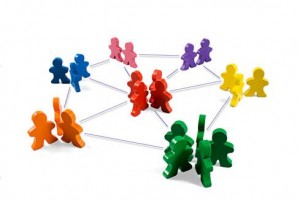 Dear Betty:
As we move into 2014, what trends should small staff executives be paying particular attention to? What do we need to focus on next year?
Gayathri Kher,
President, fusionSpan
Gentle Reader,
It is that time of year, isn't it? Every December we find ourselves bombarded with trend lists: trends in marketing, in social media, in content, in content marketing, in social media marketing, in content marketing with social media, in technology, in marketing technology, ad infinitum ad nauseam.
It's overwhelming for everyone, but, I think, especially for small staff executives. Many of these lists seem neither relevant nor even possible when you're running an association with modest resources.
So what are some trends small staff association executives can and should think about as we turn to 2014?
Relationship
The top posts from the Spark blog from 2013 include:
Do you notice a theme? They are all about our relationships with our members and other audiences, or their relationships with each other and with us. And relationship is one area where small staff associations have an edge. Small staff usually means relatively small membership and highly engaged volunteer leaders. Your members truly think of themselves as a community. Think about how you can use that strong sense of community to contribute to achieving your mission in 2014.
Mission
Speaking of, if you review ASAE's 2008 Decision to Volunteer study, one of key points that stands out is that upcoming generations are willing and enthusiastic volunteers, but they seek different kinds of volunteer experiences that their elders, focused meaning, impact, and "getting it done." In other words, they are mission-driven volunteers. Think about your mission and what about it inspires people, and use that to draw in people who care deeply and are strongly motivated to make a difference. Examine everything you do through the lens of: "how does this contribute to achieving our mission?" If the answer is, "it doesn't," you know what to do.
Culture
As the saying goes, culture eats strategy for lunch. I quote from the eponymous Fast Company article by Shawn Parr:
"Culture is a balanced blend of human psychology, attitudes, actions, and beliefs that combined create either pleasure or pain, serious momentum or miserable stagnation. A strong culture flourishes with a clear set of values and norms that actively guide the way a company operates. Employees are actively and passionately engaged in the business, operating from a sense of confidence and empowerment rather than navigating their days through miserably extensive procedures and mind-numbing bureaucracy. Performance-oriented cultures possess statistically better financial growth, with high employee involvement, strong internal communication, and an acceptance of a healthy level of risk-taking in order to achieve new levels of innovation."
Think about your culture. Is it creating "serious momentum" based on "clear values" that produce passionate, empowered, engaged employees? Is it encouraging growth and innovation? If the answer is no, a good place to start in making it better is with Humanize, an outstanding book by Jamie Notter and Maddie Grant that looks at how organizations with open, trustworthy, generative, courageous leadership make the most of the people who power them.
If you are going to jump on one tech trend in 2014, make it mobile. You do not need an app, but your website MUST render correctly and your e-commerce functions MUST work correctly on smartphones and tablets. This is non-negotiable. According to Business Insider, worldwide, more people own a smartphone than a PC at this point, and tablets are gaining rapidly as well.  Think about and plan for how you're going to shift your online presence to accommodate that in 2014.
What trends do you, Gentle Readers, see impacting small associations in 2014 and beyond?